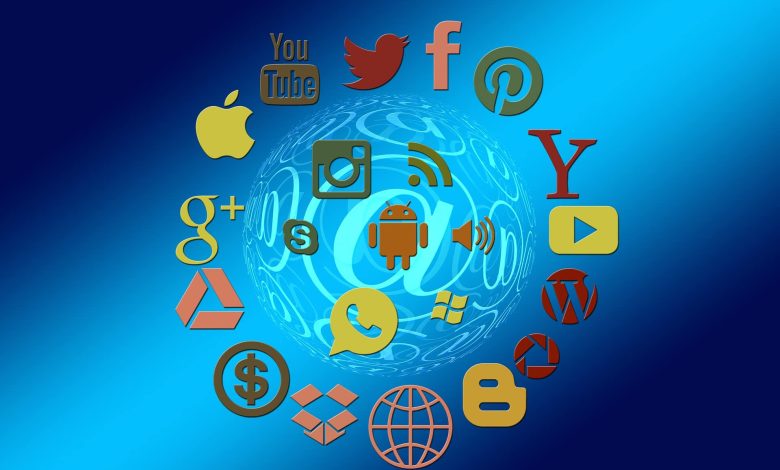 Instagram for a business can be directly profit generating by capturing qualified leads and converting them into customers. This is especially the case for e-tailers. Instagram is a social network that also helps to build customer loyalty thanks to the community aspect of the social network. If your communication is good, your account flashy, readers who pass through there will be more easily led to be interested in your business.

You're probably wondering. Why use WordPress plugins for Instagram ? Since its launch in October 2010, Instagram has not stopped convincing its users with many features. In 2012, Facebook bought Instagram for a sum of 1 billion dollars. In terms of numbers, Instagram has nearly 1 billion monthly users in 2020. It ranks behind Facebook (2.25 billion users), Youtube and WhatsApp (1.5 billion users).
Its growing community has become a thriving marketplace where brands, influencers and bloggers publish content, sell and exchange with their community. Instagram is an excellent platform for traffic redirection and conversion. Its community of shoppers is eager to know about sites that match their values. Today, Instagram is an indispensable tool for the development of your website, especially if you are a blogger and you use WordPress. The integration of this platform on your site will automatically generate more interest in what you do, your products and services.
The good news with WordPress is that there are a number of plugins to help you integrate Instagram! Whatever you want to use it for, if it's posting Instagram photos, creating a slider, adding logos from your Instagram accounts with a link to your profile, or creating a contest with a giveaway, to increase your follower count or boost your conversions, this list is for you!
Here is the list of the best Instagram plugins for WordPress in 2021 :
Instagram Feed
FeedThemSocial
RafflePress
Revive Old Posts
EnviraGallery
Sololoquy
WPZoom Social Feed
Simple Social Icons
Enjoy Social Feed
WP Instant Feeds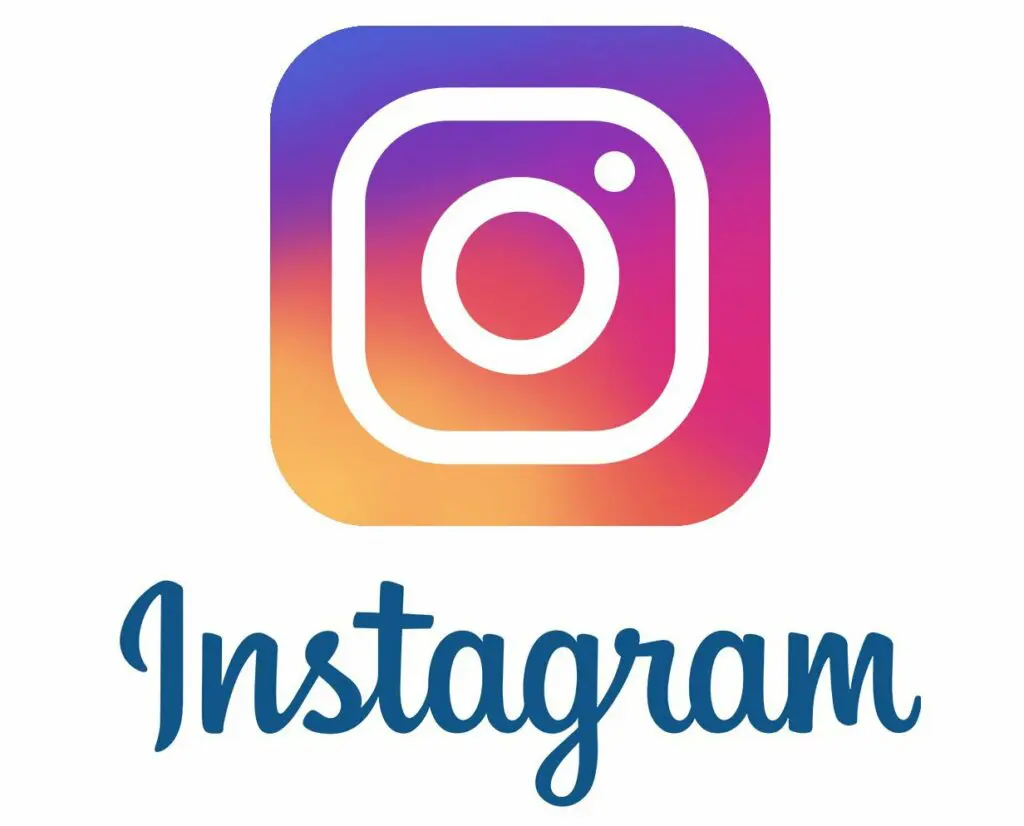 Created and maintained by SmashBalloon, Social Photo Feed is a free plugin for adding news feeds with your Instagram photos to your site. It's also one of the most popular WordPress plugins for Instagram, with 1+ million active installs and five out of five stars for ratings!

The free version already offers a lot of benefits and will delight most of you. Here are a few features I particularly like:
View photos from multiple Instagram accounts in the same feed or in separate news feeds
Fully customizable – Customize width, height, number of photos, number of columns, image size, background color, image spacing and more!
Insert built-in "shortcodes" to fully customize each of your Instagram feeds
View your Instagram photos chronologically or in random order
Add your own custom CSS and JavaScript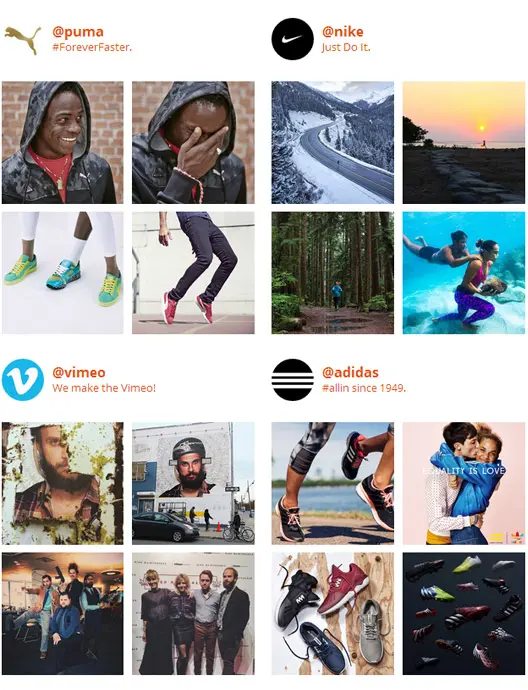 The premium version, Instagram Feed Pro, is available to everyone. You can upgrade to the Pro version for the modest sum of $49/year, which is still affordable. The other subscription options will allow you to use the full power of the plugin by unlocking more and more features and this can be interesting if you have several websites to manage. For Instagram, there is already a lot to do with the free version.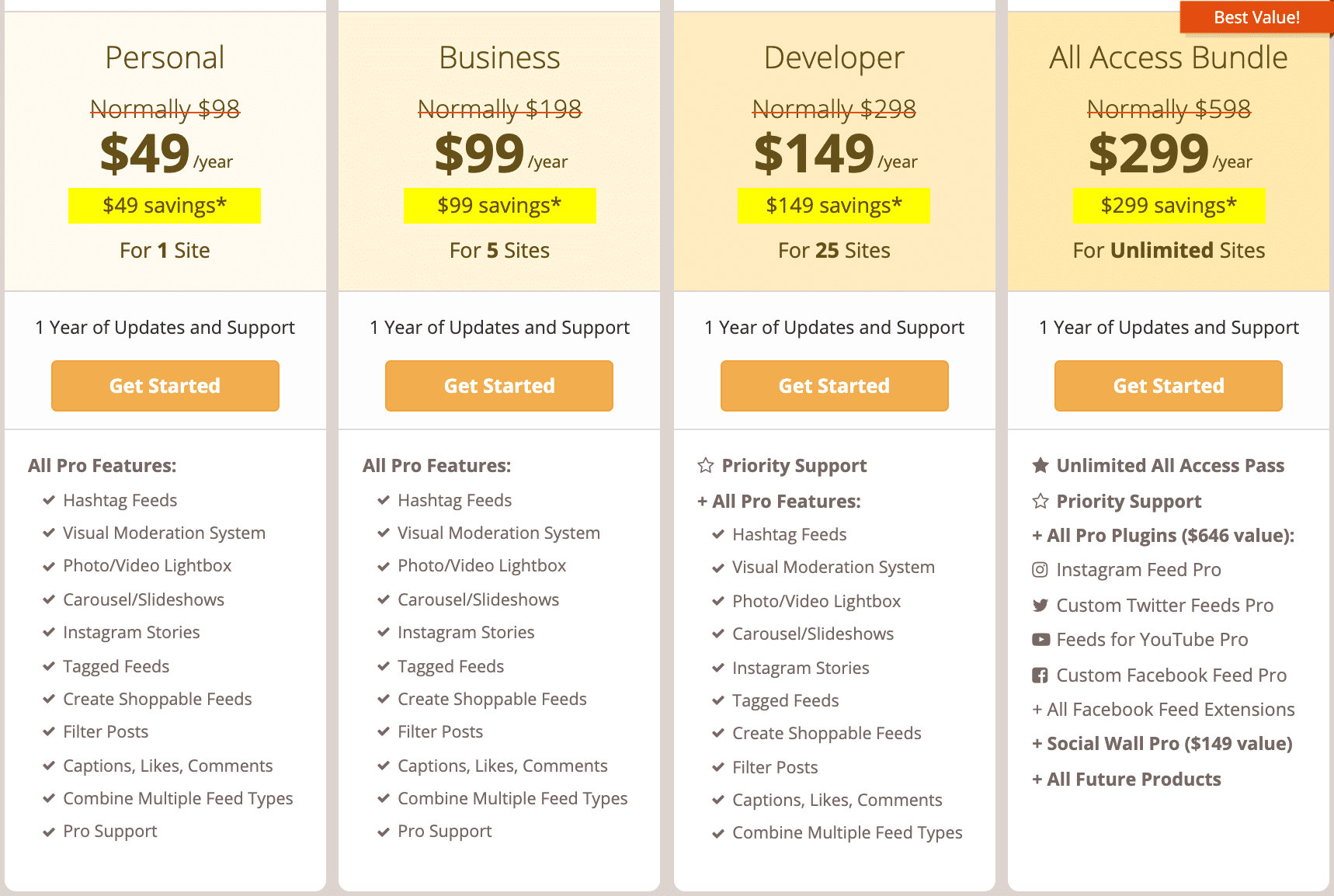 Otherwise, the Pro version includes a lot of extra features that you'll love, including the ability to have photos scroll in Carousel mode.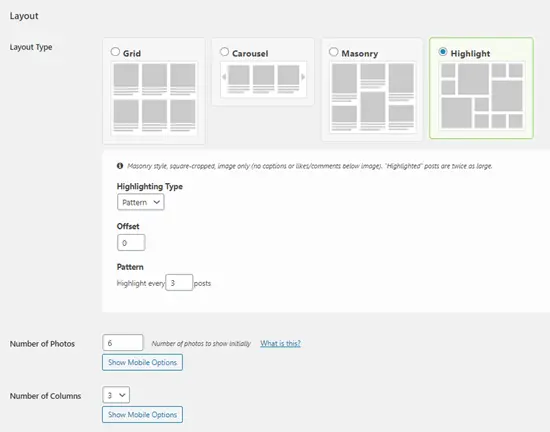 To go further, you can also filter your Instagram posts using hashtags. If for example, you want to promote photos of your last event or a particular brand I advise you to change the feed type by selecting the public hashtag, which will allow you to highlight certain posts.
Below, the interface where you can change the type of feed and filter by hashtag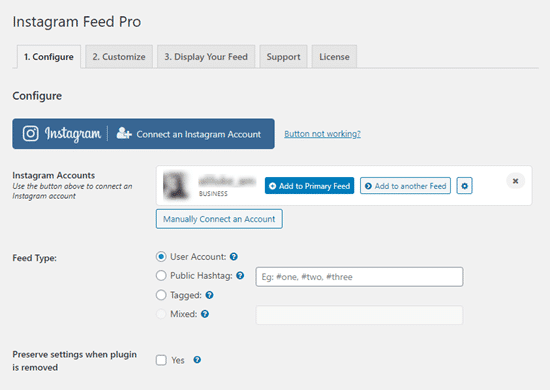 I also suggest you watch the Instagram Feed Pro demo, to really get familiar with it.
Feed Them Social works with Instagram but also with Facebook, Twitter and Pinterest. As you can imagine, there is a free and premium version. These freemium plugins tend to push users to upgrade to the paid version… but sometimes some are worth it and Feed Them Social is one of them.

After installing this plugin, you can display content from multiple news feeds and Instagram accounts. The content of your feeds can then be displayed in your posts, pages, as well as in the sidebar of your site. As you would expect, the content is well adapted to mobile for maximum compatibility with all devices.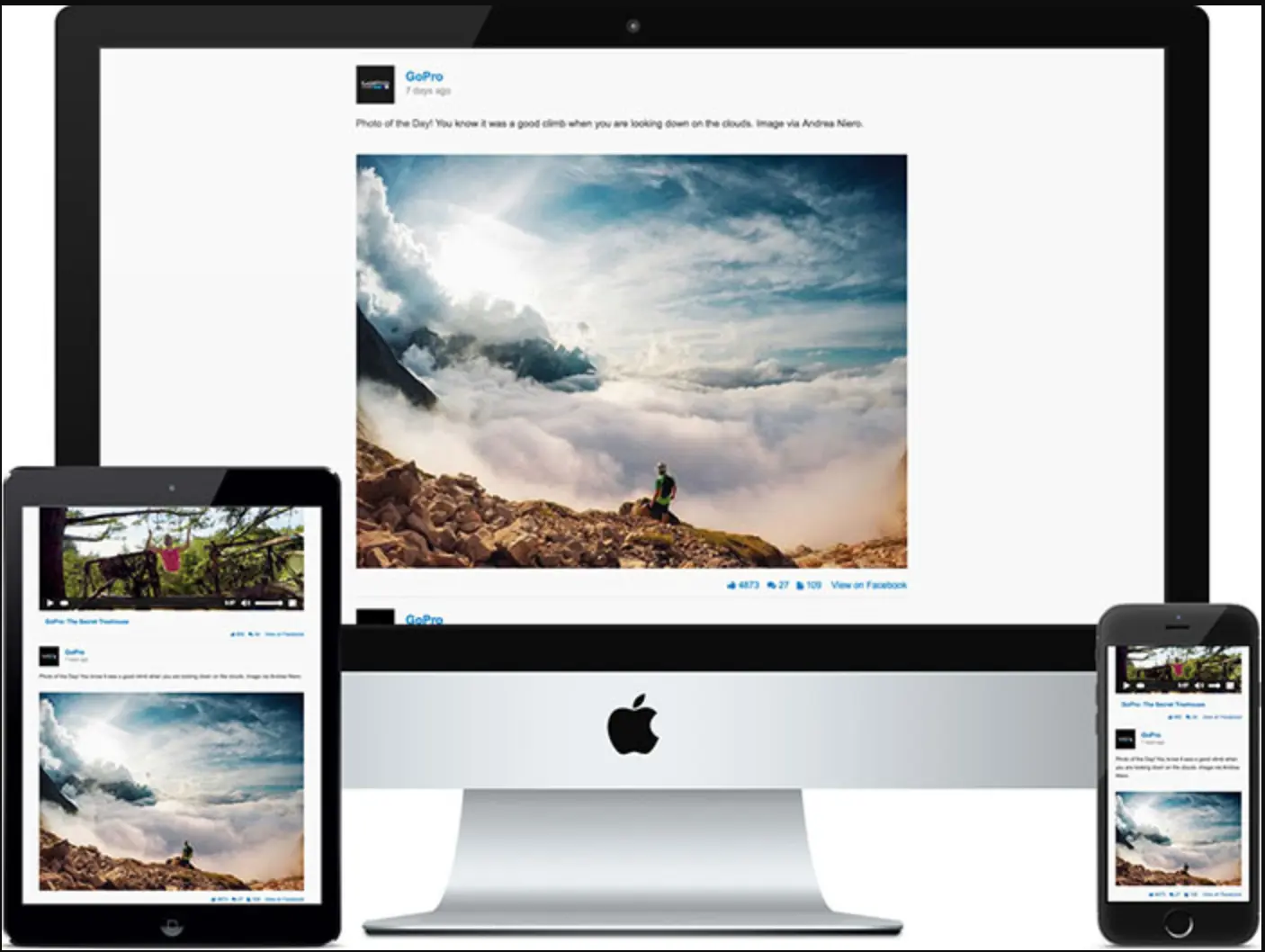 Some free features thanks to shortcodes:
Number of photos, videos displayed 1-6
New Instagram gallery (you can still choose to keep the classic instagram style)
Manage the size of your images (max size 640px)
Manage the size of the Instagram icon (in px)
Gridded space between your photos (only works with the new gallery)
Display your profile description, name, stats, profile picture
Some premium features
Display photos and videos in a popup window
Available Instagram feed type: hashtag
Photos and videos that can be posted 1-50
Load More" and "Auto Scroll" button to display more content when you scroll down
List of different shortcodes available on both versions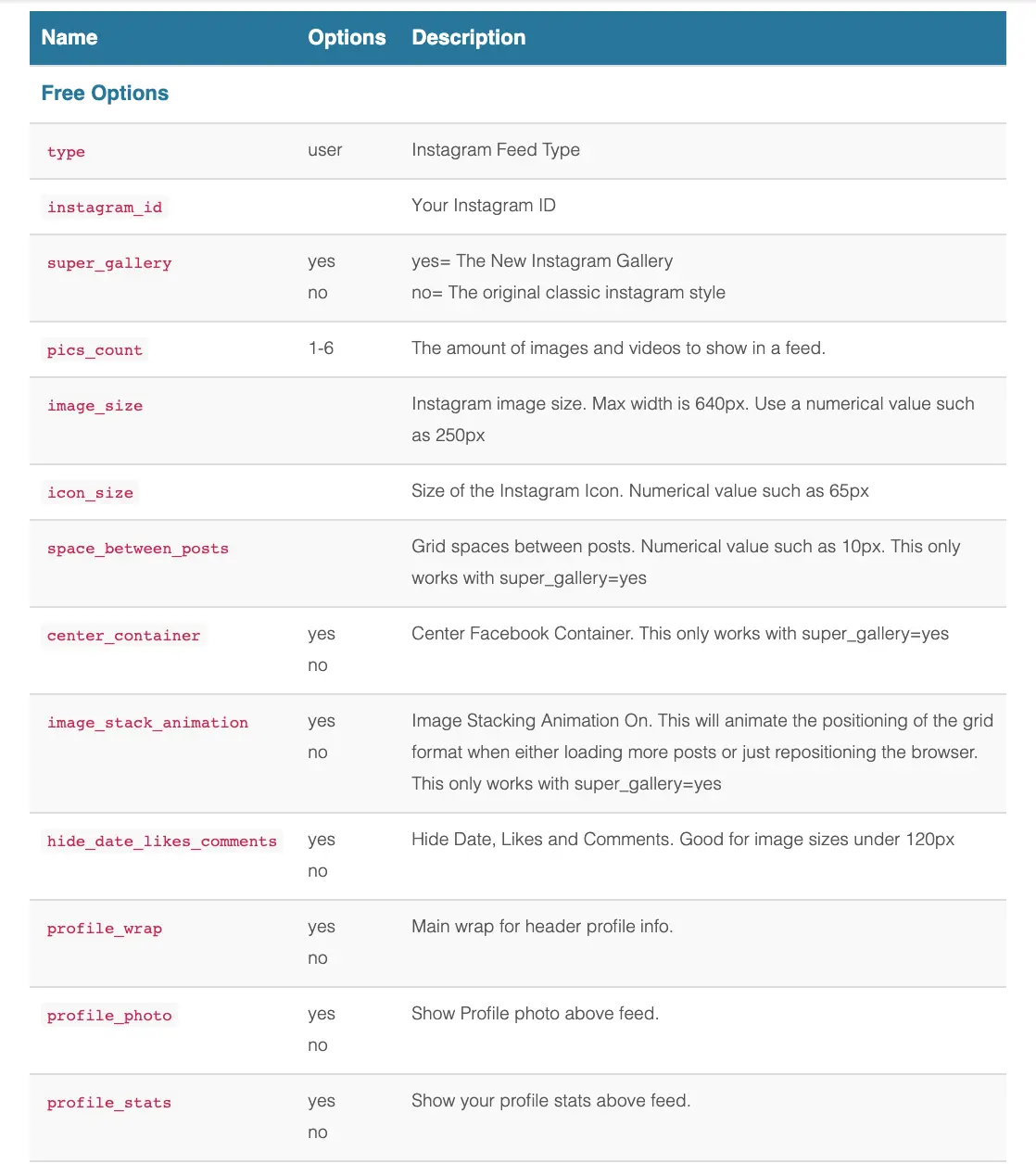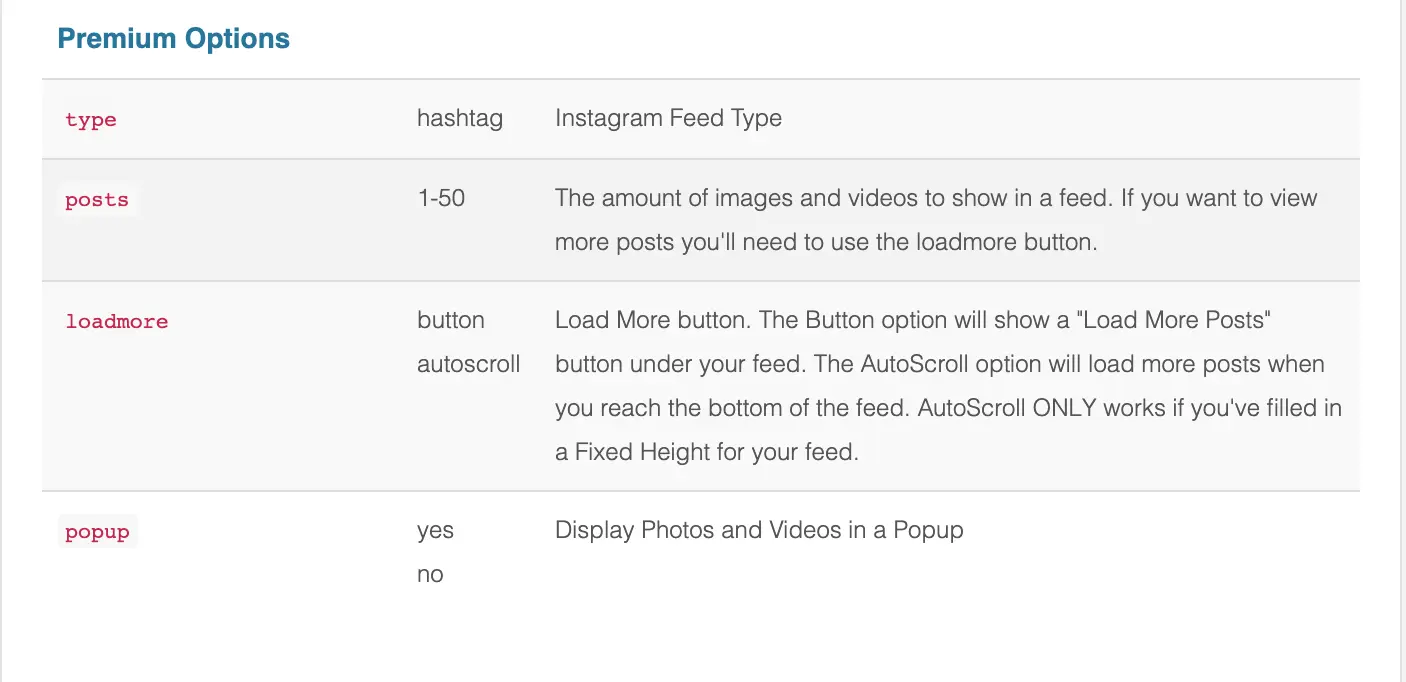 This is a plugin for WordPress that allows you to offer gifts and rewards. You can integrate it with Instagram to increase the number of people who follow you. It will also be possible for you to organize a RafflePress giveaway or contest where your followers have to go to a specific page on your website. With the right approach, this plugin is a real asset.

With RafflePress, it's pretty easy to set up a contest that prompts your visitors to perform specific actions using Instagram. This could mean visiting your Instagram profile or checking out your latest Instagram post. Very useful for growing your subscriber base and building loyalty.
The plugin offers free features such as:
Drag and drop functionality to create gifts, prizes, etc.
A large choice of templates to adapt the design to your site
Excellent mobile compatibility
One-click participation and fraud protection
Share – Refer a friend button
Social media integration
Marketing and CRM integrations
Gift Landing Page
Tracking and Reporting
The paid version starts at $39/year and allows you to have :
Multi-site use
An export button
More design options
Multiple contests and drawings simultaneously
Email list
Note that with the "Ultimate" version you will pay only once the sum of 359$ (about 300€) and will have access not only to all the features of the plugin but you will get a license with lifetime support.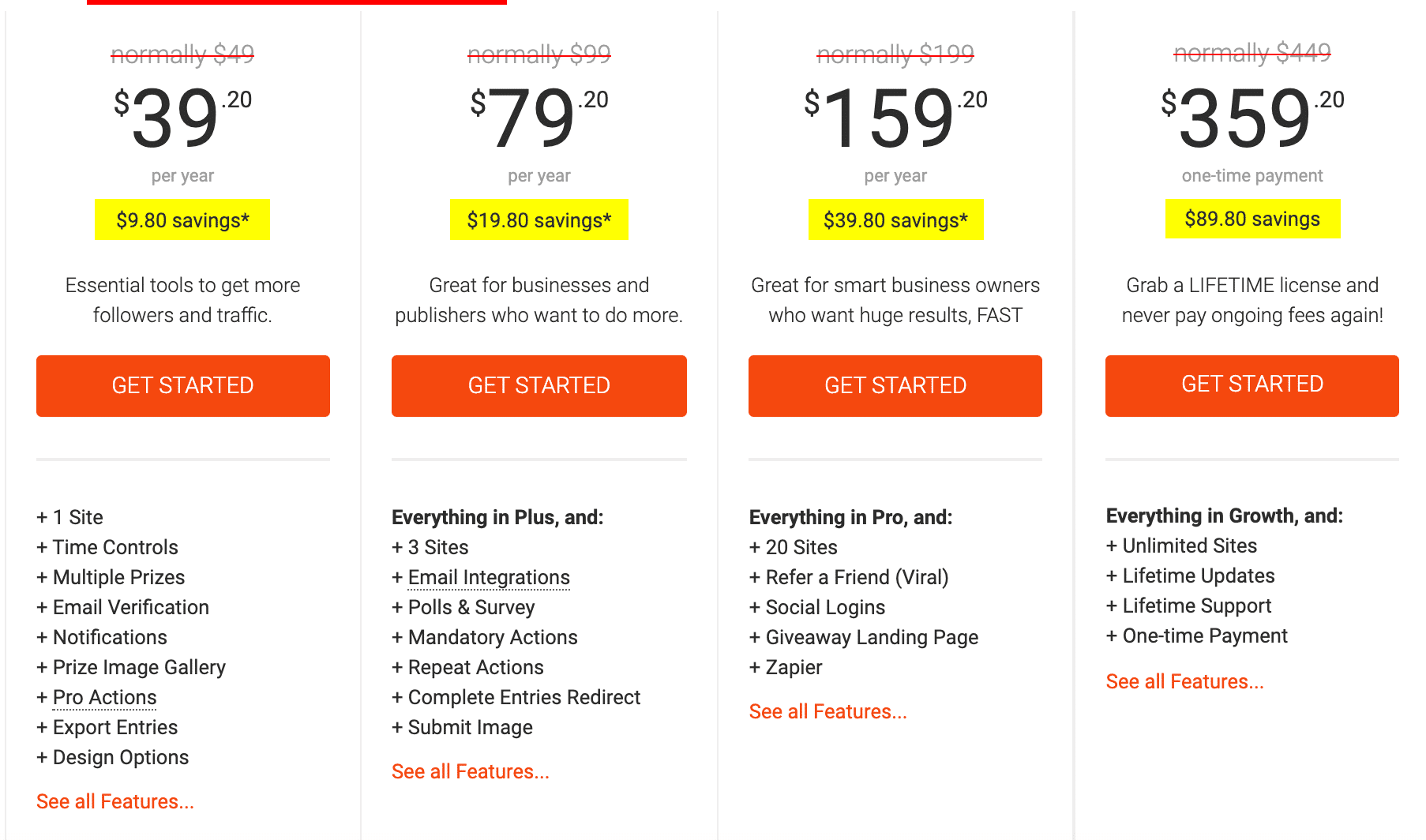 The Revive.Social team is specialized in marketing and social networks and allows users of this plugin to improve their multi-channel visibility as well as customer engagement through better web traffic.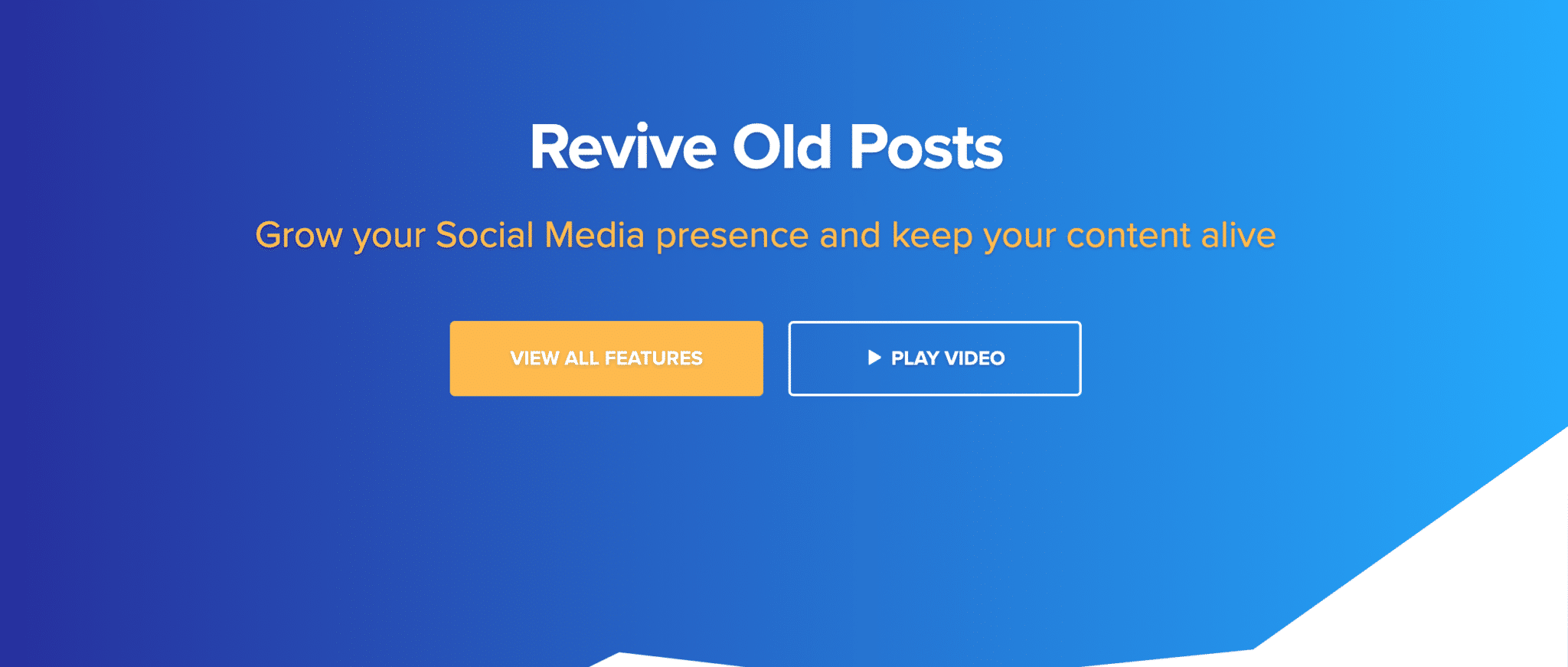 Revive Old Posts (literally revive your old posts!) is a scheduling plugin for social networks. It allows you to easily share old and new content on social networks, including Instagram.
You can set a custom schedule for your posts on social networks. If you don't want to share all your posts, you can remove some of them from your site by setting a time period or excluding certain categories or tags.
With Revive Old Posts, it's also possible to share photos from your media database on Instagram. You can even share new posts as they are published and add custom UTM codes to your Instagram posts. As an aside, UTM codes are used with Google tools to identify URLs and retain information about your visitors.
Top features to remember:
Publish button to automatically transmit information from your site to your connected social networks
Share images, videos, custom posts from WordPress, WooCommerce on all your networks
Automatic hashtag optimization by tags and categories
Think about it, you will have to invest some money in this plugin because although there is a free version, it only allows you to share content on Facebook and Twitter pages.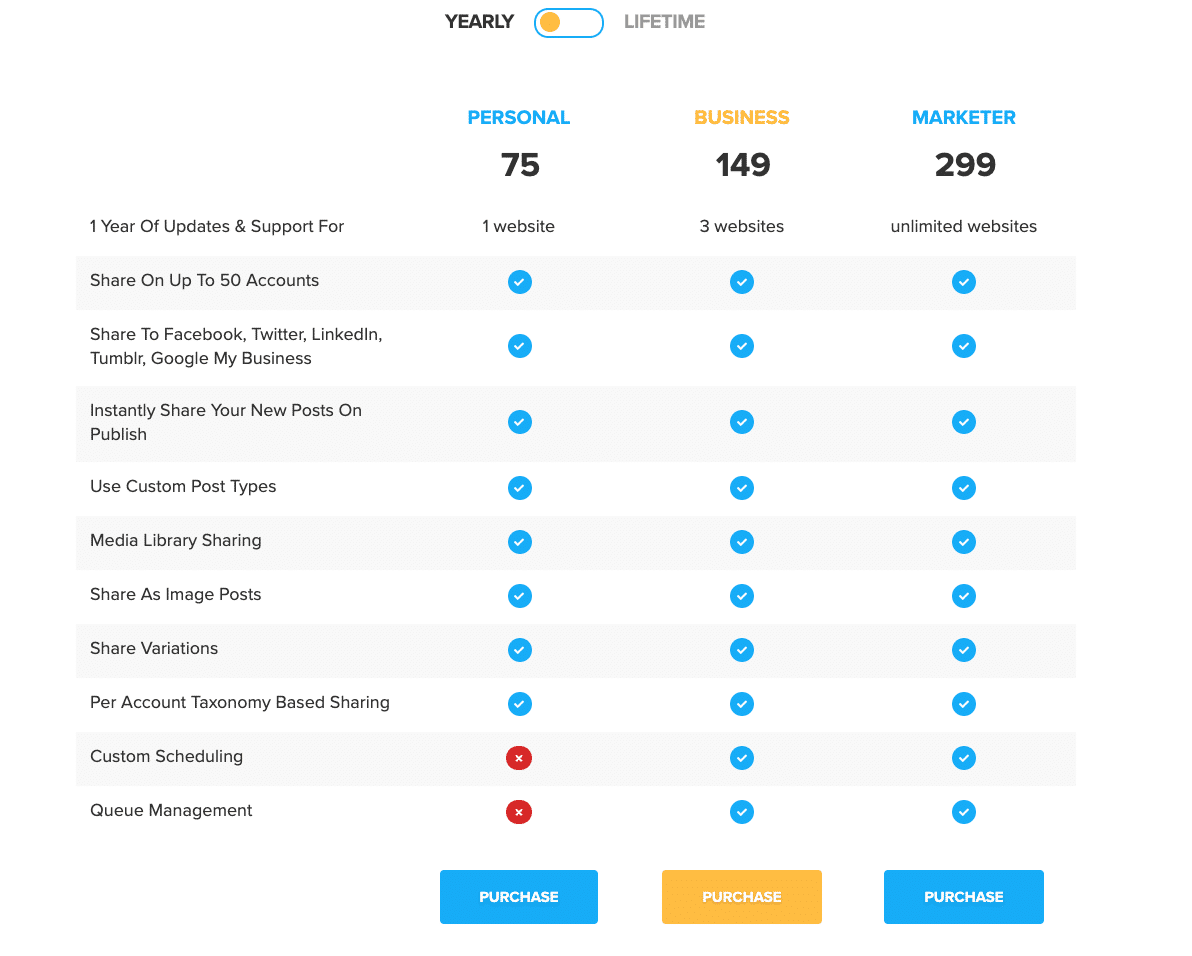 Envira Gallery is a fast and easy to use WordPress photo gallery plugin. It allows you to create advanced photo and video galleries in WordPress with features like albums, pop-ups, pagination, tagging, and more. Envira comes with an Instagram add-on that allows you to import your Instagram photos into WordPress.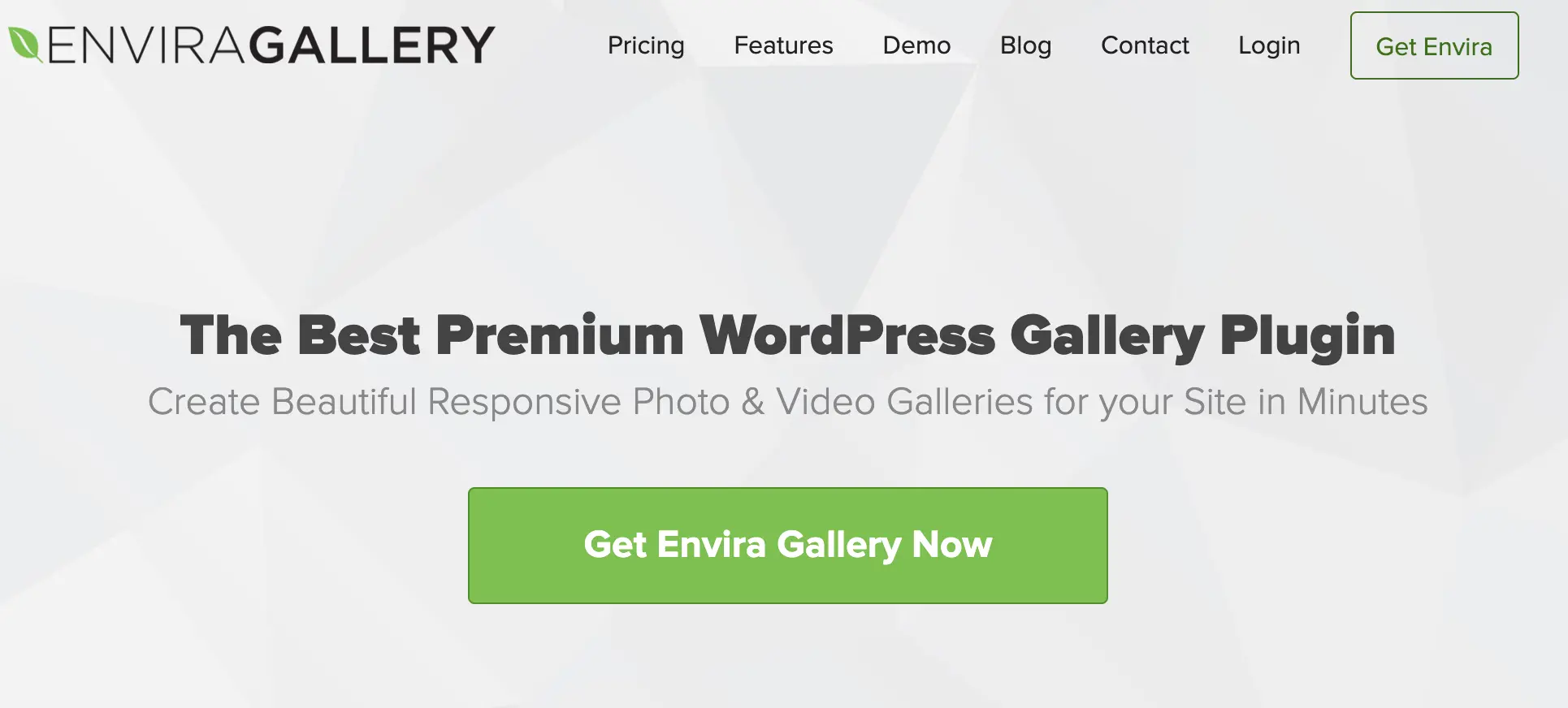 Envira's best features:
Drag and drop gallery builder, to set up your gallery in a few clicks.
Gallery blocks to use for the Gutenberg block editor
Compatible with a page builder (Elementor, Beaver builder, Divi)
Customizable with different WordPress templates and layouts
Dynamic galleries (accessible as "Dynamic Addon" from your Envira dashboard)

For the price, beyond the free features, you will have the choice between Basic, Plus, Pro and Agency subscriptions.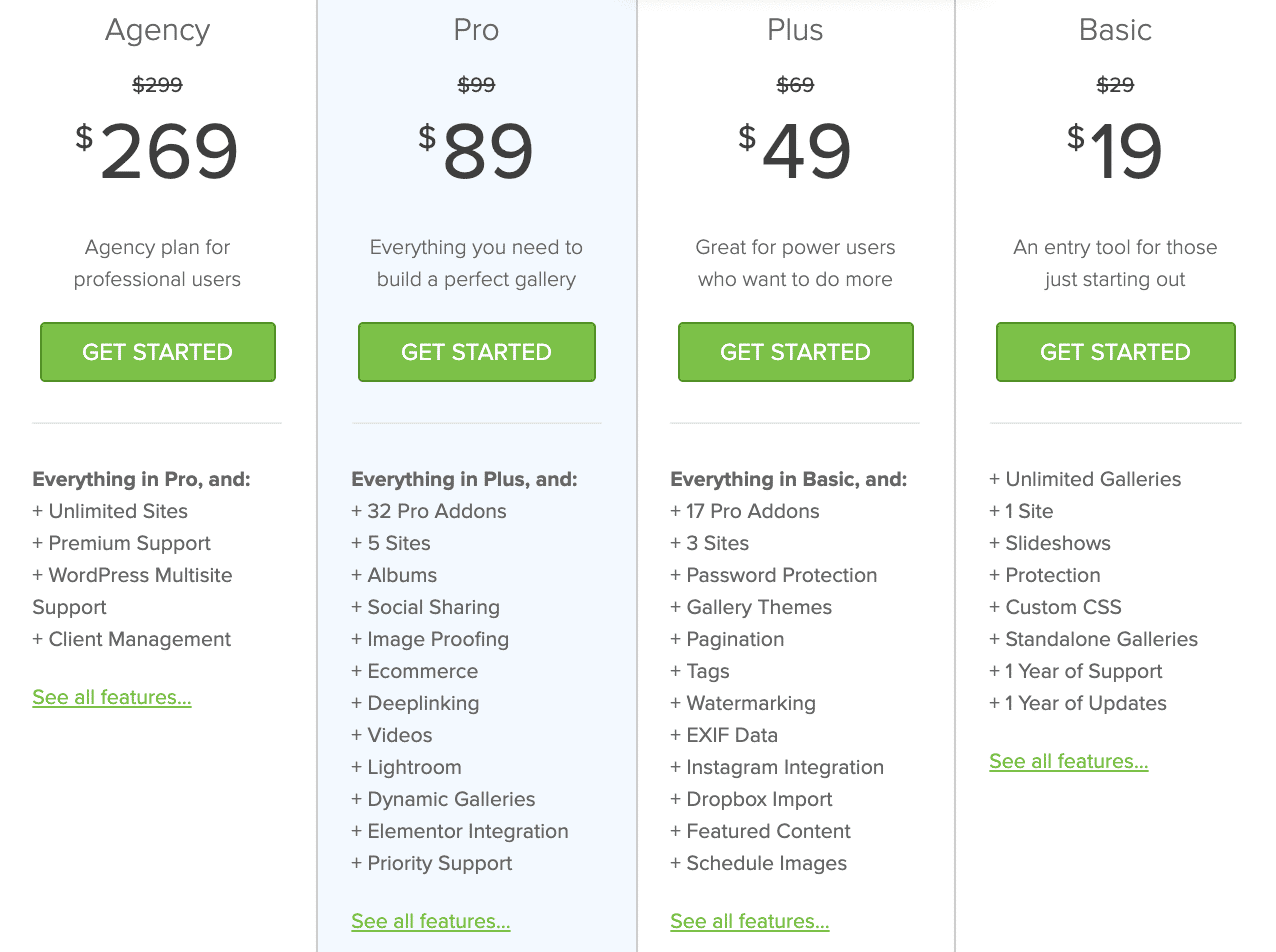 Want to showcase your Instagram photos in your WordPress slider? Soliloquy is a very easy-to-use WordPress plugin for beginners, which allows you to create sliders (slideshows) with photos and videos of your choice. It comes with a dynamic slider add-on that allows you to add Instagram photos, testimonials and more in one slider.

You can determine exactly what Instagram content you want to use on your slider. For example, you can post photos with a very specific hashtag.
Controlling the speed of your sliders and changing many other settings to match your website layout becomes easy with its control panel.
The best features of this plugin:
Gutenberg blocks compatible with WordPress 5.0
Dynamic slider
Slider lightbox with your photos, videos and galleries.
Again you can optimize your use of this plugin by upgrading from the free Lite version to the Pro version.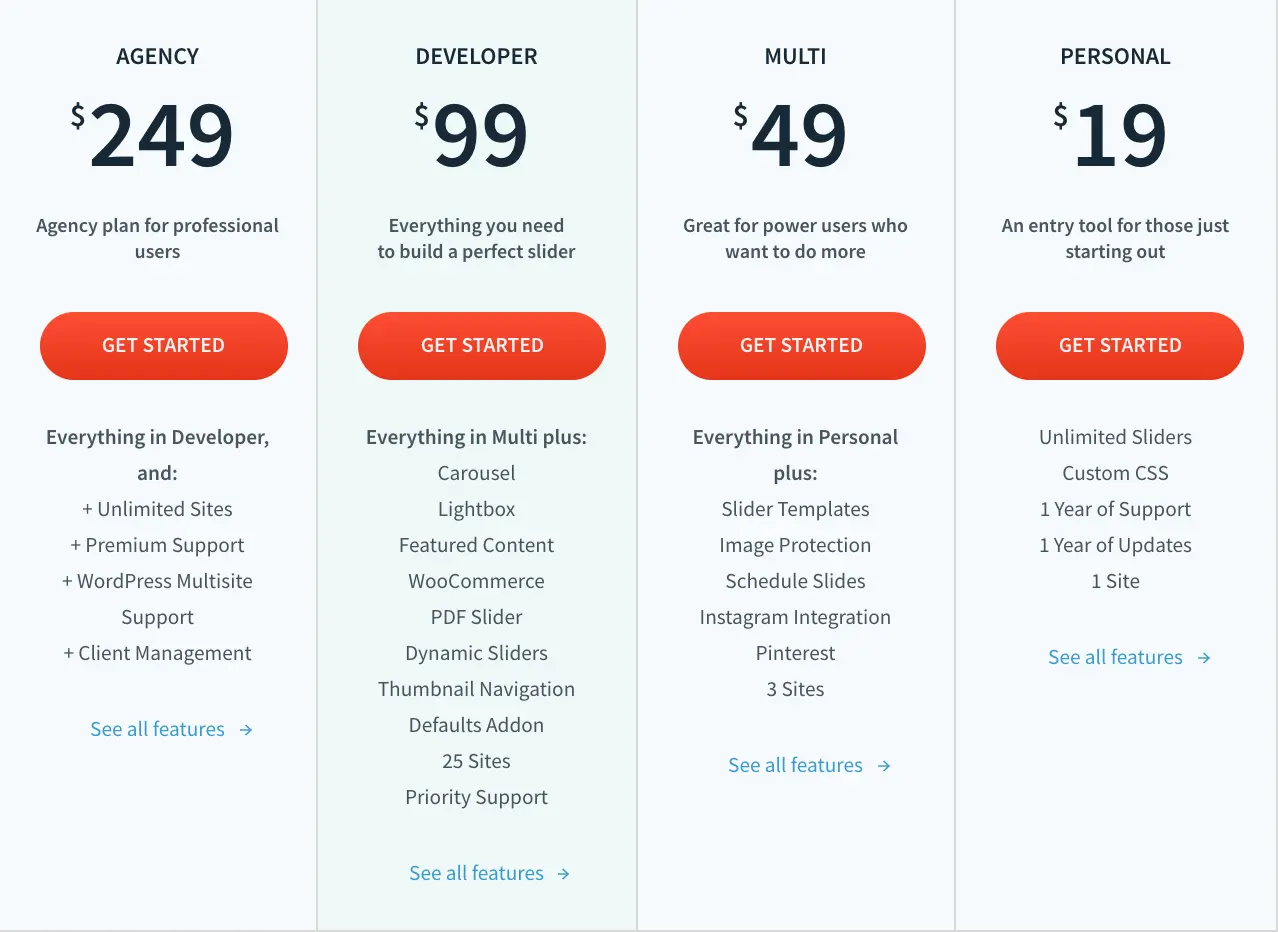 Formerly known as the Instagram Widget by WPZOOM, the Social Feed Widget is a WordPress plugin that like many widgets, helps facilitate the user experience, but not only..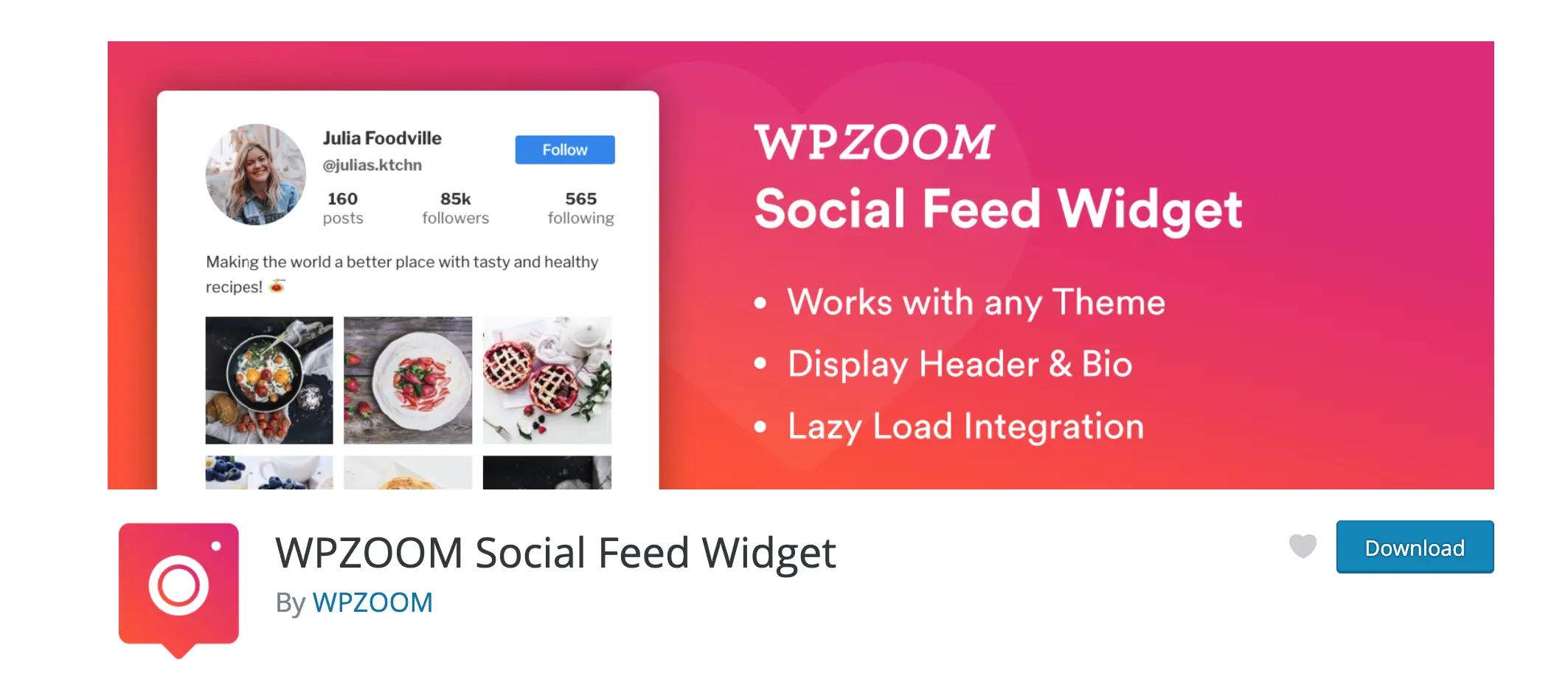 It will also give you full control over how Instagram content is displayed on your website. Once you install it, you'll have access to a feature-rich widget that you can add to your sidebar, footer, or insert into your posts and web pages.
With the widget's default settings, it's possible to choose a one, two or three column layout to showcase Instagram images on your site. You can also use the widget in full-width mode, which gives you the ability to display your Instagram content in a horizontal banner on your site. If you want to create a header or footer area for displaying photos from your Instagram feed, this plugin does that very well.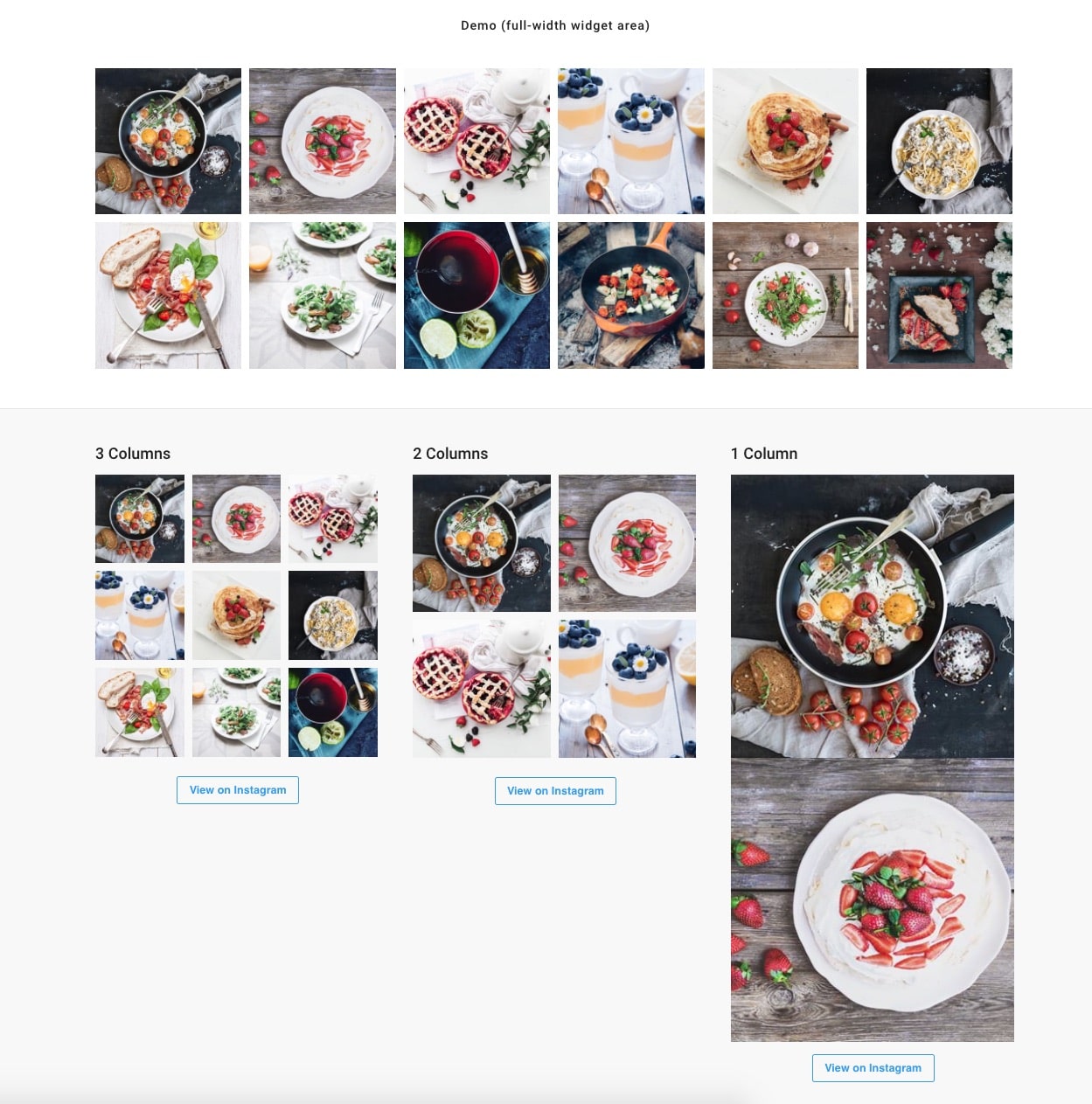 The best features of the :
Customizable positioning (full width, columns)
Version 1.4 allows you to post up to 12 Instagram photos from multiple Instagram accounts
Another plugin that gets straight to the point and delights in its simplicity. Simple Social Icons allows you to add the logos of the social networks you use in a sidebar widget. Of course it allows you to add a URL link to your Instagram profile.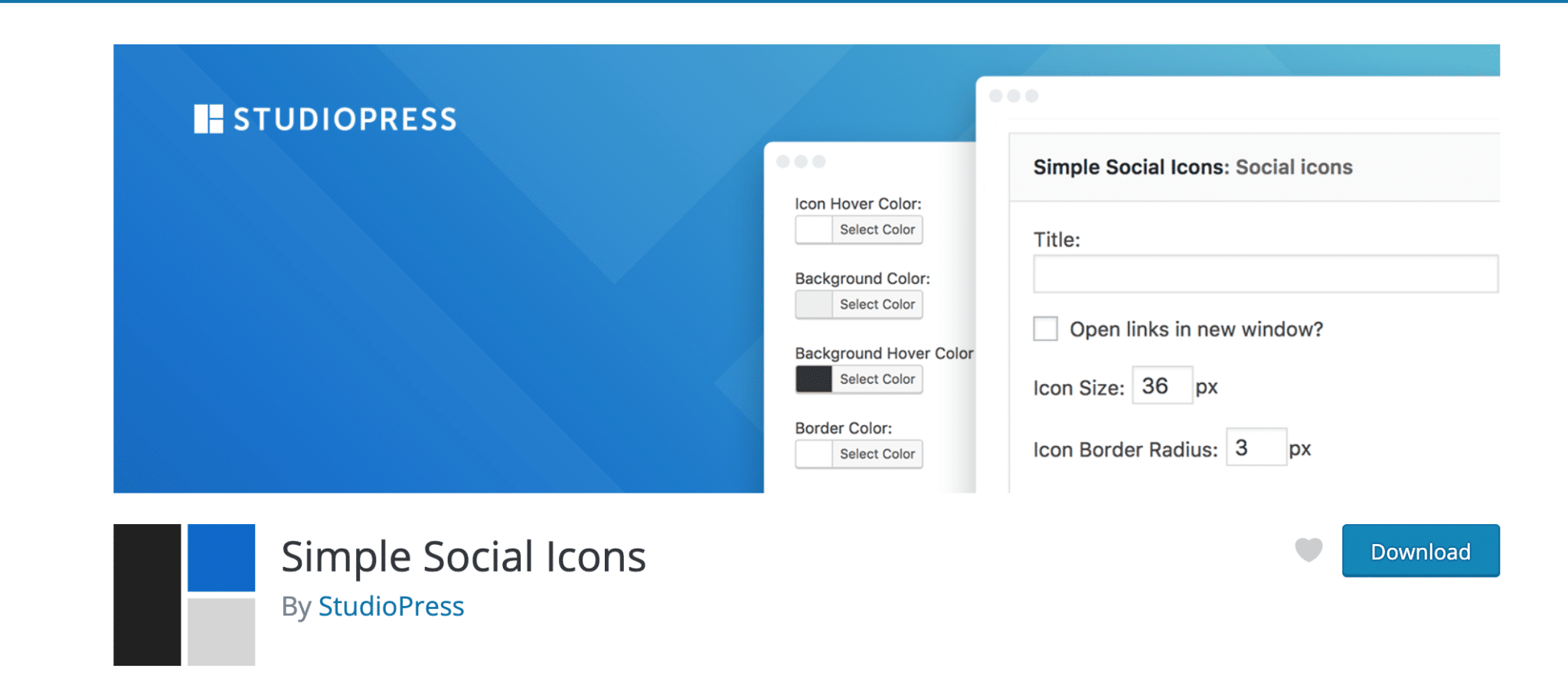 Simple Social Icons is a plugin that only takes a few moments to set up. It is also completely free. Customize the style, choose the color of your icons and alignment are among the features offered. Note that you can't add more icons or change the order unless you use a filter.
Enjoy Social Feed, formerly Enjoy Instagram, gives you a wide range of options on how Instagram content is displayed on your WordPress site. This plugin offers both free and paid features. Be aware that the paid version will cost you $20.99 and you can find it on the Mediabeta page.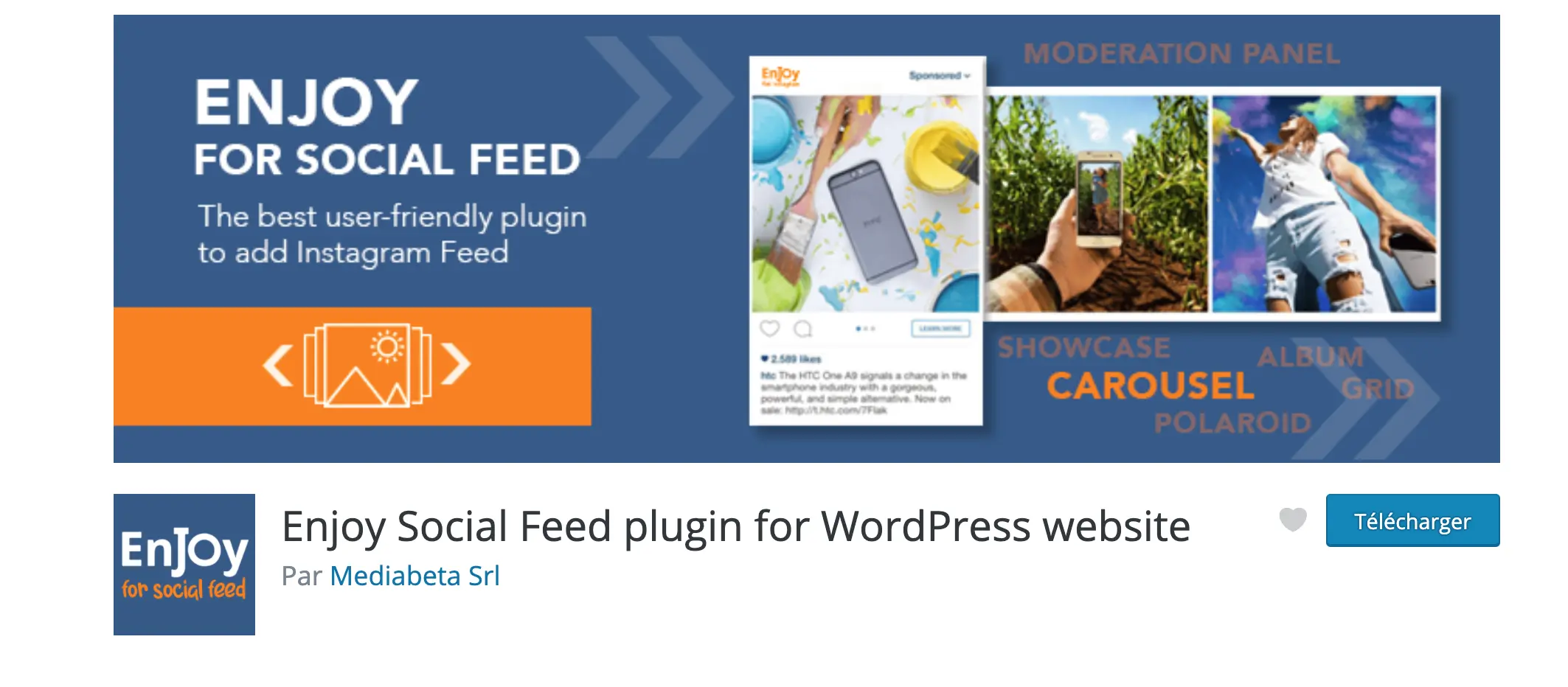 With photo grid and carousel options, as well as the ability to import content from your accounts and hashtags, it allows you to make your Instagram feed integration work the way you want. You also have the option to use the sidebar widget or shortcodes to display content on your site.
When it comes to displaying your photos, Enjoy Social Feed won't disappoint you either. In addition to the grid and carousel modes, you can also enable the lightbox effect for your Instagram images, which allows your visitors to see larger versions of your content.
Best free features:
Instagram sidebar widget
Carousel mode and grid mode for Instagram content
Filter by hashtags
View private or business Instagram accounts
Best paid features:
Added Instagram Polaroid, Instagram Album and "Badge View"
No more shortcodes in the same page or post to display multiple Instagram feeds
No more shortcodes for different hashtags or profiles in the same page or post
WP Instant Feeds is a free and pretty self-explanatory WordPress Instagram plugin. If you want your website or blog to display your Instagram feed, then you have made the right choice. Its big advantage is its use of shortcodes. Moreover, its configuration is quick and easy.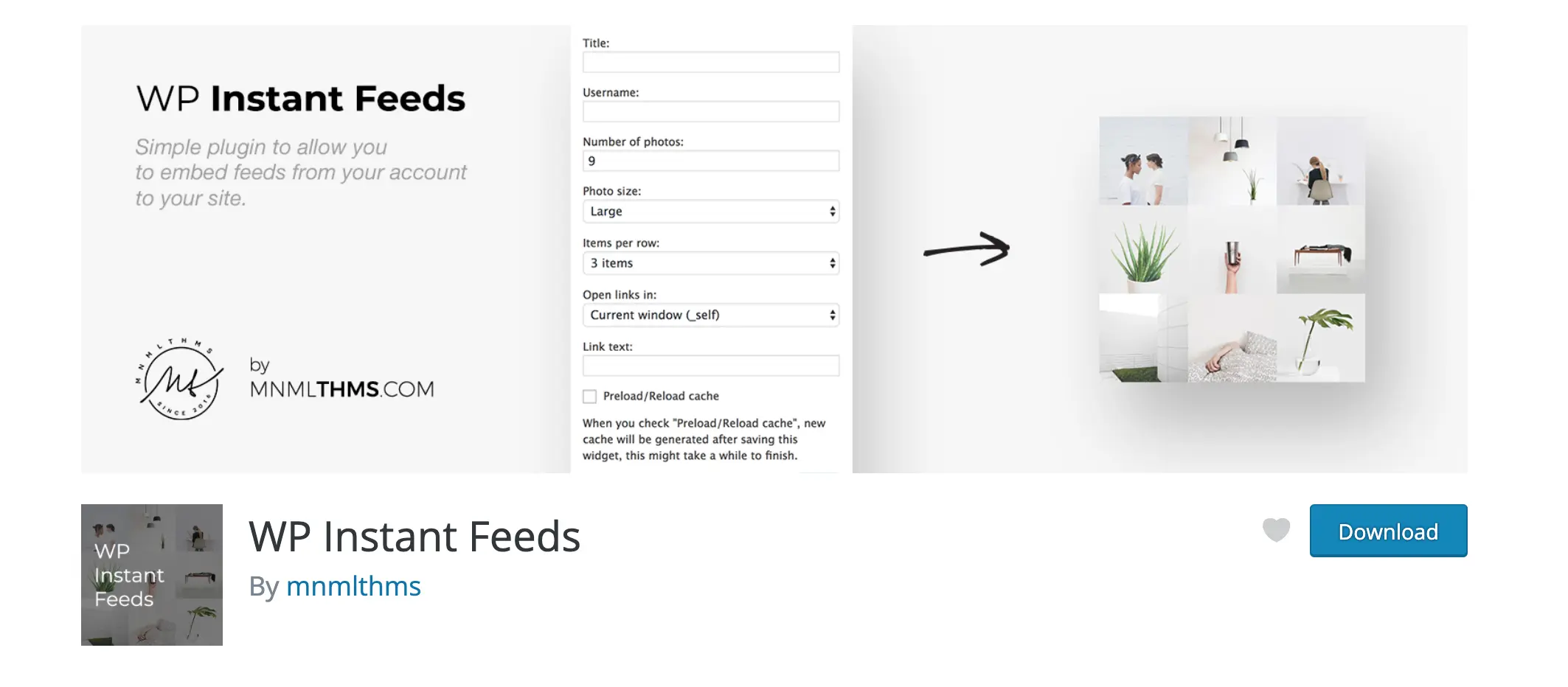 WP Instant Feeds comes with a handy shortcut that allows you to display your Instagram feed in different places on your website. You add your username, set the number of images, the number of items per line and even the size of your thumbnail. The convenience is that you define all this directly in the shortcode.
Here's an example: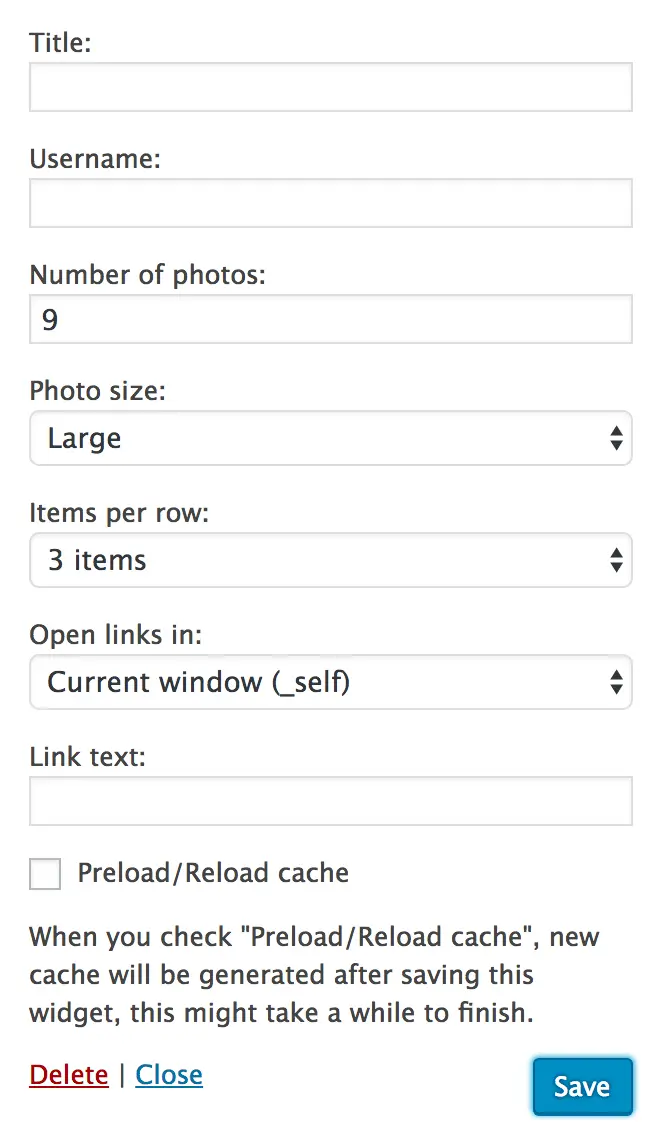 To conclude 🙂
As you will have understood, there are many extensions that allow you to link your activity on Instagram to that of your WordPress site. It is essential to understand what your needs are before rushing to the first Instagram plugin. From the slider to the photo gallery to the integration of your social networks' logos, the plugins we have presented are valuable assets for your WordPress site and your multi-channel strategy.
Among all these extensions, a number of them share certain features. It's up to you to test them on a daily basis to determine what best suits your needs. Your site can only benefit from this usage, and your users will greatly appreciate your integration efforts. For more information, for an efficient sharing of your articles, see our article: Automatically share your WordPress articles on Social Networks.